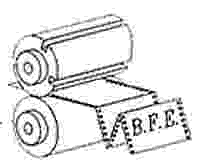 BFE AB in Sweden is a supplier of
paperprocessing equipment for the
graphic industry. We make off-line
and in-line equipment after the
customers request
Off-line web finishing equipment
with shaftless technology.
In-line machine element to be
mounted in existing web finishing.
We take full responsibility from
design to start in customers factory.